1953-1956



film type: 35mm.
lens: ARGUS COATED CINTAR f/3.5 44mm
shutter speeds: B, 25, 50, 100, 200
aperture settings: 3.5. 4, 5.6, 8, 11, 16, 22
fucusing capabilities: lens twists from 3ft-infinity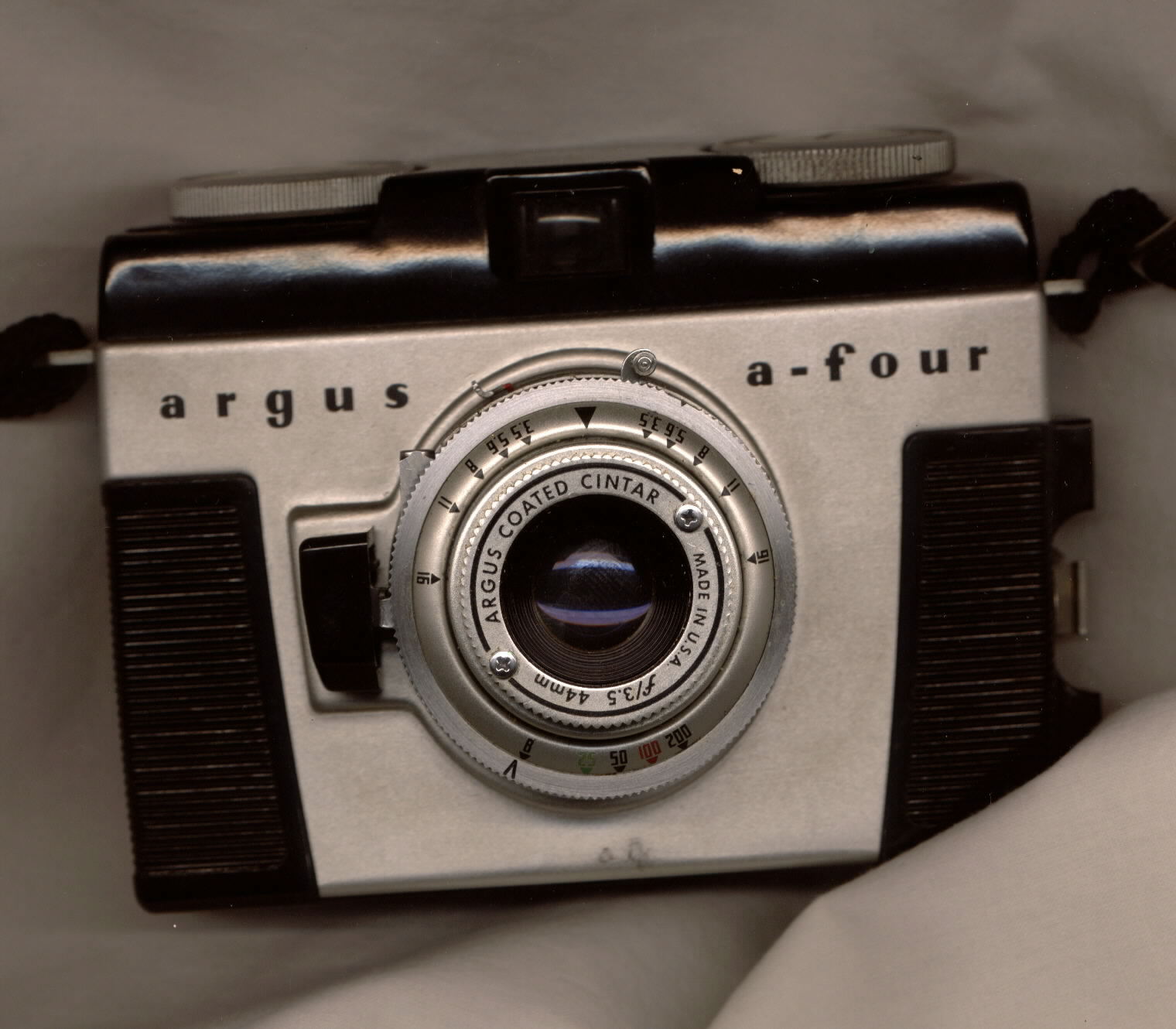 This one of my favorite Argus cameras. Of course, I say that about all my Argus Cameras...Well, anyway, the lens is a 44mm, which I think is much better than a 50mm. I can't ever fit what i want to fit in a 50mm, and a 35mm is too small! There's not much else I can say about this camera...It's just a nice camera.